My greatest life passion is for racing cars, as always.
And always I draw racing cars, beginning as simple designs then as decorations, liveries for rally and track cars. Real cars.
Some years ago, with some of these cars I raced myself as co-driver.
Not only car however, the urge to scribble has expanded over time, even the generic illustration matter, advertising and image.
By clicking
[
here
]
you can see my full CV.
Towards the second half of the '80s I began to experience the airbrush technique, creating many custom-art jobs (bikes, vans, helmets, cars, etc.)
Then, the purely commercial side took upper hand, with a detour near-total of my inspirations and my work into computer graphics and web world.
My name is
Maurizio Tiveron
, although for many years everyone knows me as "
Stivi
".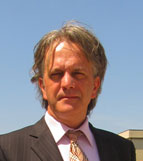 In 1997 I founded my
StiviGraf
. Started as a generic graphic lab and workshop, already closing first life year exclusively converted to the motorsport and airbrush world.
In 2003 I closed this professional

chapter

, but continued my activities and directing my experiences to serve numerous other

motorsports

organizations (racing teams, organizations, tuners, drivers, etc.)
In full changin' mode I tried also a new name:
Vanillah
. A "signature" that already from a year earlier, from 2002 onwards tagged all my graphic work (and not only) within motorsport.
In recent years I have re-embraced again even the most purely artistic side of my inspirations picking up airbrush, pencils and brushes. I continue to tag everything I create "
Stivi
", although in motorsport my signature remains "
Vanillah
".